//
RIVERCRANE FOOTBALL TEAM
RIVERCRANE FOOTBALL TEAM
Football is love and everlasting passion.
Though the past has gone…
and the presence is ongoing…
and the future has not come…,
the love for football is so beautiful.
In fact, each love has its own love for something.
Among our busy life, we find a common love for football. There are several reasons for us to come to football. It may be because we love a great goalkeeper, a beloved striker, a silently sacrificing midfielder or defender, or a cool trainee. Or it is just because we love beautiful football? Everybody's love is different and the reason is different either; however, we have common happiness and luck when there is a wonderful and special sport like football.

Hello to football fans. Please let us introduce about the football team in the company. The team members are closed like brothers in a family. The members of the team are diversified, which includes the staffs in the company and several friends. We aim to build a well-organized team with a high cooperative spirit and base on this football team to build up a community open for football fans. In order to improve health and relax after working hours, the football team has joined many diversified activities. Weekly, the team practices training at 19:30 at Tieu Ngu football field in district 10, HCMC. The team also welcomes all football fans to join and practice together.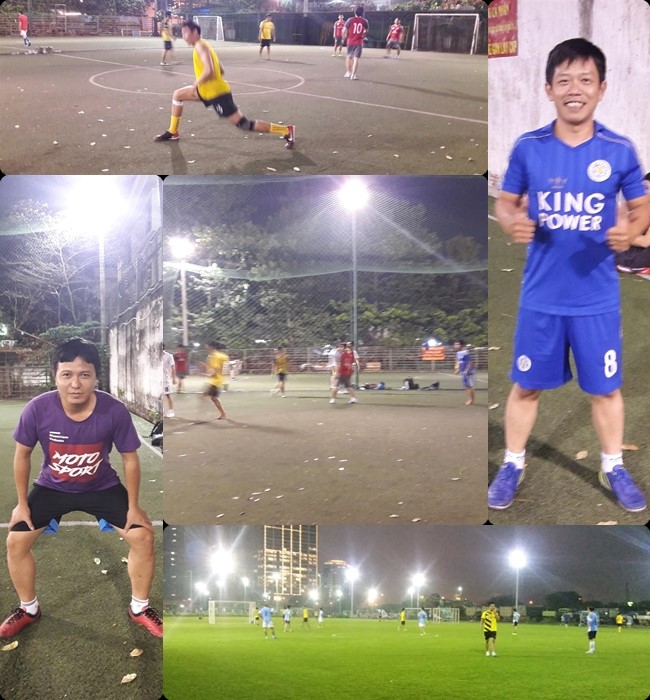 APPLY NOW