//
[Tuyen dung] Content Collector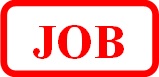 [Tuyen dung] Content Collector
Deadline: 30/04/2015
●   Job Descriptions:
– Take care and support customers.
– Gather information related products (take photos and record the regarding specifications and others)
●   Job Requirements
– Graduated with the business management major (or regarding certificates)
– From 20 to 28 years old.
– Can get information customers by your motorbike.
– Highly motivated, eager to learn more about business.
– Good communication skills.
– Flexibility, friendly and easily adapt to new environments.
●    Others
– Probationary period: 2 months.
– Working time: 40 hours/ week.
– Salary: negotiation
– Allowance: gasoline, telephone, tablet.
– Have opportunity to work in the international and active environment.
– Promotional opportunities.
– State holidays.
APPLY NOW